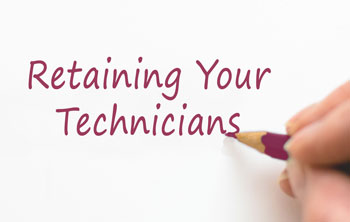 There was a time when long-term employability wasn't a current topic to discuss. However, the dilemma of keeping a motivated team of employees has only become more challenging in current times and employment market trends show the high levels of technician turnover in the restoration industry is no exception.
Why is employee retention critical for your business?
While some employee turnover can be expected, it's important to keep your existing staff motivated and committed to the company. Regular departures can be disruptive to remaining staff. As well, hiring, onboarding, and training new staff takes time and resources, and can be a challenge when there is a skilled labor shortage.
Invest in your staff for a long-term win.
5 Tips to Keep Your Employees Motivated
Every company is different and will have to figure out what works for them.
Here are some simple activities that can create an inspiring work environment, improve performance at job sites, and foster long term employability.
Thumps up – Recognize team and individual contributions.
Talk is good – Increase communication and seek valuable input from your team.
Waste is bad – Assign efficient routes to your field techs to reduce windshield time.
All for one –  Involve the team in company goals and celebrate successes together.
The softer side – Show your appreciation for your employees' work and care for their safety.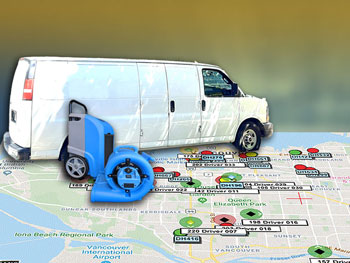 With Nero Global's tracking solution, you'll track all your assets as they go to every job site and optimize the accountability of your technicians. You'll also track, follow, and optimize the commutes of your fleet. Our tools will contribute to your organizational controls and help you run your business more smoothly with our paperless solution. Instead of manually counting equipment or fussing with paper records, streamline your process with an automatic system. Free yourself from these administrative tasks and focus instead on tools to help your team.
Start a record of your drivers' behavior and award some recognition to the one with the best performance at regular intervals. By gamifying and recognizing good results in a friendly and positive way, your employees will feel motivated to improve their driving behavior. Tailgating, excessive speeding, rough cornering and harsh braking behaviors will decrease with time, avoiding fines and service interruptions.
Create a coaching program with different types of communications or training for those employees whose driving behavior can be improved. Use Driver Behavior reports to identify the specific habits to target, such as harsh braking, harsh cornering, or harsh acceleration.
Increase the task assignments for your employees with better planning. When you provide accurate instructions for each new job assignment or equipment retrieval, your employees will have an optimized timetable and will be able to improve their level of response to customer requests. This helps your employees be more efficient and conveys your respect for their time and talents.
Use technology to automate low value tasks. Instead of making your field technicians walk around manually scanning dehumidifiers and air movers, use something like Nero Global's equipment tracking solution. It will automatically know when equipment is loaded and unloaded from your vehicle.
Set up team goals for different periods of time and let your employees to know how their actions and daily activities contribute when these goals are reached.
Finally, always thank your employees for their work and contribution to the business. It will help them feel motivated, appreciated, and connected to the core of business.
Engaging employees, recognizing good driving behavior, and simplifying daily tasks with online systems can improve employee morale which may reduce staff turnover.
At the end of the day, these small changes can be a win-win for you and your employees.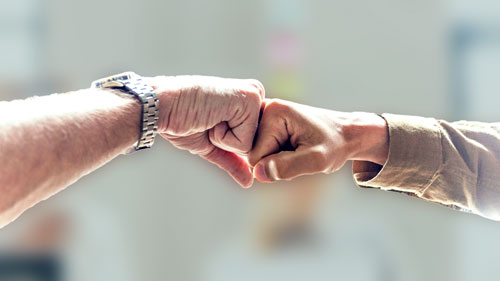 Want to know more about our solution?
Fill out our form and we'll contact you soon!