From Good to Better: 
How to Improve Operational Efficiencies
Your equipment is crucial to your restoration business, and having that equipment on hand when needed is critical. You've managed pretty well so far…
….manually scanning barcodes
…requiring techs to write down on paper forms
…call around your team cells until you find a spare unit
Have you ever wondered if there's an easier way to do it?
Below are 5 simple tips on how to use an automatic Asset Tracking Solution like Nero Global Tracking to help with your daily activities, streamline your operations, and simplify your process. This can help you grow your business, improve customer satisfaction, and keep employees safe.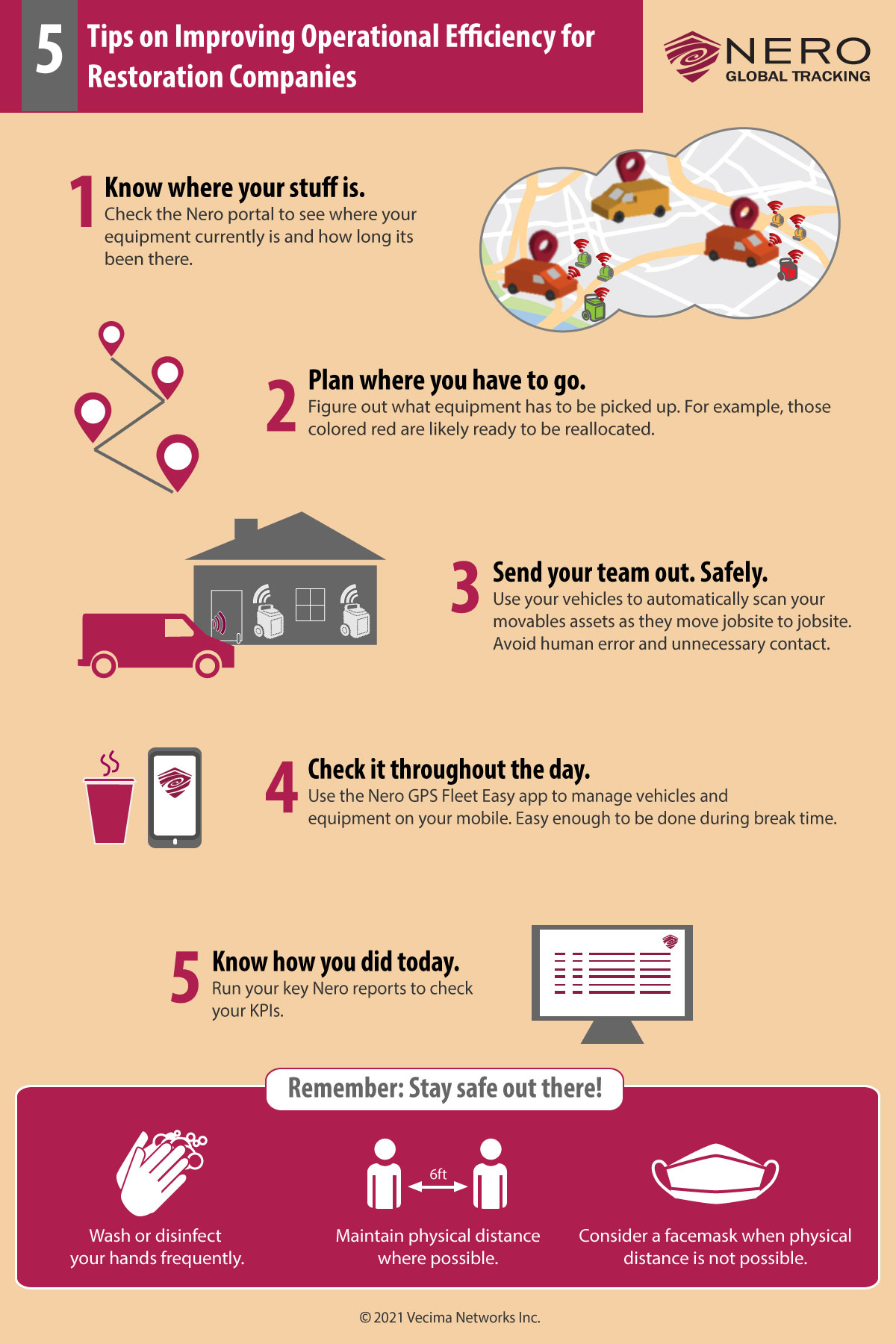 Want to know more about our solution?
Fill out the form and we'll contact you soon!