Next up in the behind-the-scenes look at our talented telematics team, get to know Shafiq Ahmad, a passionate engineer whose positive approach continues to drive innovation during these challenging times.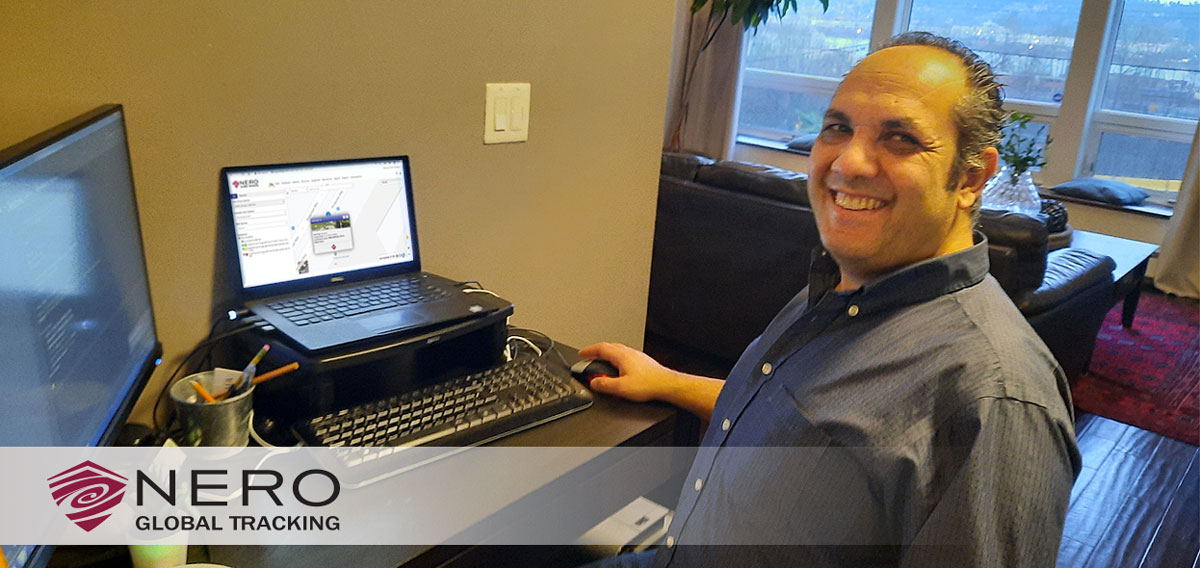 What is your role at our company?
I'm a Senior Engineer at the Telematics Division. My role is to design and build systems to connect movable assets and equipment to the internet. This is done using various types of sensors and embedded systems. Internally this product is known as Nero Equipment Tracking or NET.
NET can monitor, collect, analyze and deliver valuable reports, which can help users to make better decisions and improve their operation efficiency.
How has your career grown since starting at the company?
I've had the opportunity to be part of various teams such as CE, QA and Development. This experience has given me a diverse perspective and it helps me to come up with great innovations.
What ignites your passion at work?
The feeling of accomplishment and adding value in a tangible way. I get pleasure knowing that the products I work on have a real and measurable impact on customers' bottom line. I see every day as a chance and opportunity to improve and to progress, personally and professionally.
There are always new products and projects, this makes the work interesting and challenging. We have a strong and very capable development team. I can always count on team members for help, support and advice.
How have you balanced work and family over the last year? What was the most challenging thing?
Some part of my work involves building hardware prototypes. It is challenging to build hardware at home because of limited access to right space and tools. Another challenge is getting stakeholder feedback on physical devices. It's very difficult to replace the feel and touch of a physical objects with videos and spec sheets.
What advice would you give to keep the vibe at work in our "new normal"?
Whenever there are challenges, there are always opportunities. We just have to change our perspective. Embrace change and move forward towards our goals.
Tell us about your self
What do you do in your free time? Any hobbies?
I love to learn new things both technical and non technical in my free time. As an example, I am learning about Autonomous and Electric vehicles, Mobility as a Service (MaaS) systems and their impact on society.
I also love reading books; The last book I read was "The Black Swan". It is part of "Incerto book series" , which is about investigation of luck, uncertainty, probability, human error, risk, and decision-making in a world we don't understand.
Would you like to share a memorable vacation or travel destination?
Before Covid-19, I travelled to Bogota, Colombia. It is a beautiful place, friendly people, great food and very rich history. I want to go again and explore other cities in Colombia.
Any lessons that the "new normal" brought to your life?
2020 made me realized how people and societies are interconnected and interdependent and we are all in this together. The importance of appreciating and being grateful for what we have. The importance of being empathetic towards each other.
Do you have a motto or personal mantra?
"The measure of intelligence is the ability to change." Albert Einstein
"Whenever there are challenges, there are always opportunities.
We just have to change our perspective. Embrace change and move forward towards our goals."
Contact Us
We are glad to help!
Call us at
866.514.7653
or
778.355.9545
Or, fill  out the form and leave us your comment here.