You've told us its important not only track your equipment's location, but also track its maintenance cycles.
We've heard you.
Our new Equipment Maintenance Module will keep you on schedule for your equipment maintenance cycles and help you track associated costs. Make your equipment work better for you and improve your return on investment for your equipment.
Do you know when it's time to change your dehumidifier filters?
Do you know how much you've spent on equipment maintenance this past year?
Do you know which equipment you should invest in next, based on ROI?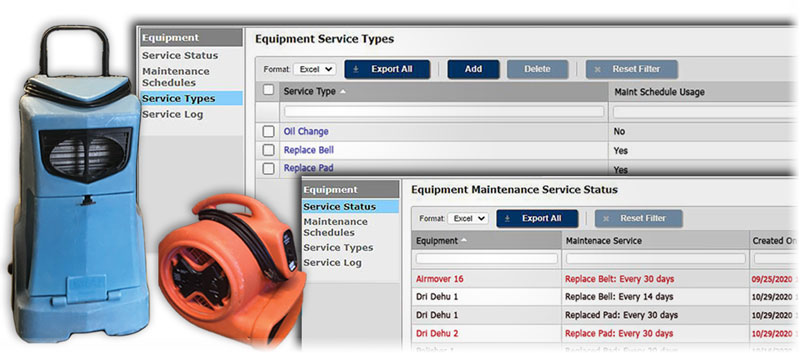 Manage your equipment maintenance easily with:
Upcoming Service Reminders
What are the KEY benefits for your business operations?
Save time managing multiple maintenance schedules
Get notified of upcoming maintenance
Flag overdue maintenance
Track costs associated to each service
Better estimate your maintenance budget
Avoid last minute inconveniences
Want to know more?
Fill out the form, our team will be in contact with you soon.