The Easy Way to Manage Your Movable Assets
Increase Productivity and Simplify Operations with a Proven Equipment Tracking Solution
Nero Global Tracking offers an automatic equipment tracking solution to help you gain visibility on your equipment and simplify your operations.
Know what equipment is in your warehouse.
Know what equipment has been dropped off, where, and for how long.
Know when your equipment is earning you money.
Listen Andrew Willis, VP Sales of Nero Global Tracking, on how easy is to track your assets through their journey.
Leave manual scanning and human error behind and move to an automatic and easy solution.
Accessible data, useful reporting and back up records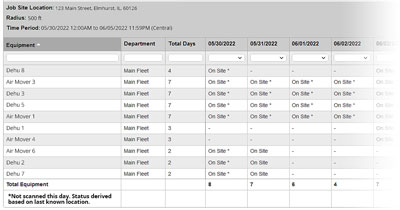 Equipment On-Site Report
Get a breakdown by day of assets at specified location; a great tool to support your billing process.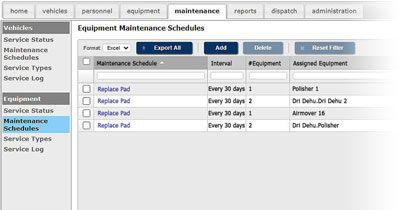 Equipment Maintenance
Track the upcoming maintenance for each piece of equipment, extending the life of the asset.
Contact us to learn more!
Schedule a demo to see how easy asset tracking can be.
"*" indicates required fields