As your business grows, so do your assets, and making sure you get the maximum value out of those assets circles back to return on investments and assists business growth. When your business assets involve a lot of moving parts, it can be tricky to manage and keep track of them all. This is where DKI Pro Supply and GPS telematics can help.
Asset tracking provides centralized management offers businesses location and reporting information for all assets in real time. It removes the manual labor element of asset management, creating efficiency and saving you time.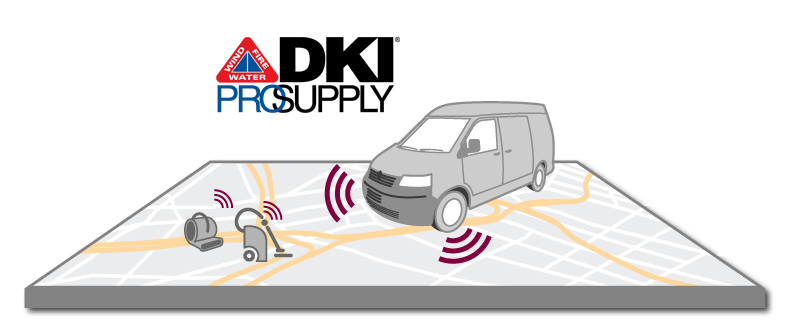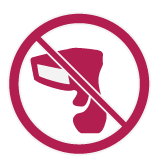 Have you invested in an asset tracking system only to find the data out of date because someone missed scanning a piece of equipment?
Nero Global GPS asset tracking system uses your vehicle GPS telematics beacon to track your assets.
Let Your Vehicle Do The Heavy Counting

Your fleet of vehicles will be equipped with a GPS telematics beacon and a vehicle collector. Your movable assets will have a Bluetooth low energy tag attached to it. These tags emit a low frequency signal that will be read by your vehicle collector when it is in range. This eliminates the need for your people to walk around and scan equipment. They just drive to the job site and go about their daily tasks and lets the vehicle do the reporting for them!
Ever been in these situations?
Multiple jobs, multiple sites, equipment going out left right and centre, and suddenly something is unaccounted for? There are several jobs it could be on, you need it for something, but it is nowhere to be found?

To add to the above point, you need the answers immediately, and you are out of the office?

You want a complete picture of where all assets are so you can assess their availability for future jobs, but you simply don't have it?
A Way to Track Everything
The above situations are all too common, and businesses often don't realize they need a way to track any number of assets in one place. Nero Global can ensure that all assets have a detailed profile that gives you all the information you need including:
Track your investments and understand how they are being used!
The main benefits of asset tracking with GPS telematics include:
Decreased administrative costs
Increased accountability
Improved customer service
Manage your business and plan for growth
Maintain certifications
Improve organizational efficiency and accuracy
Hear about one DKI Member's experience:
Learn how Five Star Restoration has streamlined its operations with the Nero GPS and Asset tracking solution. Hear from Aaron about Nero's world class support and services
Video: Nero Global Take 5 with Ken Copeland, DKI. Featuring Aaron Provencal, Five Star Restauration Inc and Andrew Willis, Nero Global Tracking
Contact us today to find out how you can use the Nero Global Tracking solution to help you make the most of your assets and equipment.
Call: 1.866.514.7653
Email: sales@neroglobal.com