911 Restoration
Case Study: How Nero Global's Asset Tracking System Helped Us Save Big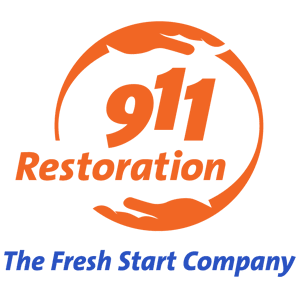 The 911 Restoration team provide cleanup, removal, and restoration services for properties damaged by fire, flood, frozen pipes, sewer backups, mold, and other disasters.
They are there for clients across North America when disaster strikes but who is there for them? Find out how one 911 Restoration franchise used Nero Global to save money and serve customers better.
The 911 Restoration Vancouver team was committed to serving its customers in times of crisis. But as the business grew and expanded, owner Raz O De Picciotto started experiencing a crisis of his own. As he acquired more vehicles and equipment to serve his clients, he struggled to keep track of where all his assets were. Lost assets not only meant he couldn't offer the prompt service Vancouver residents had come to expect from 911 Restoration — lost assets also cost his company a lot in replacement fees. He needed a solution.
Tracking Assets: A Better Solution with Nero Global
Asset management is an important part of the restoration industry. Individual pieces of equipment can range in price from a few hundred to several thousand dollars.
911 Restoration Vancouver tried several asset management strategies before seeking out Nero Global's solution. Here's how they stacked up.
Do nothing, just accept that some loss will occur.
Impact
Unknown inventory shrinkage. 

Expensive write-offs.

Reduced ability to respond quickly.
Write down where each piece is deployed and when.
Impact 
Inaccurate manual entry.

Not scalable for business growth.
Limitations of paper filing systems.
Scan barcode on each equipment at drop off/ pick up.
Impact
Very labour intensive.

Time consuming.
Missed scans mean inaccurate data.

Bluetooth
Use vehicle GPS to automatically detect equipment.
Impact
Instantly see when equipment is loaded/unloaded.

Easily see time on site of equipment.
No scanning needed.
Searching for an Asset Management System That Worked
As his business and In addition to tracking of his ever-increasing with arsenal of restoration equipment inventory grew, Raz knew that as his business grew, he couldn't necessarily personally oversee everything his staff did either. He decided to look for an asset management solution that would serve multiple purposes:
He reached out to the 911 Restoration corporate offices — and they recommended Nero Global.
How did the 911 Restoration corporate team select Nero Global?
The team at Nero Global doesn't view the companies they work with as clients; they view them as partners — and they want their partners to succeed.
Nero Global has dedicated time to understanding the specific needs of the restoration/recovery industry to deliver a solution that works
The monthly cost of Nero Global's asset tracking solution is low enough that, even if Raz only lost one piece of equipment a year, it would still be worthwhile
Nero Global's solution requires no human input once implemented — meaning 911 Restoration staff are able to focus on their work rather than administrative tasks.
Nero Global's
GPS Fleet Management
Driving behavior notifications
Speed notifications
Location tracking right from your mobile device
Nero Global's
Asset Tracking Solution
Low-energy tagging for assets of all sizes
See your assets on a map on a PC or mobile device
Monitor where devices were dropped off and how long it's been there
Reaping the Benefits of Nero Global's Asset Management
911 Restoration Vancouver has fully implemented Nero Global's solution, and owner Raz couldn't be happier with the results.
Raz and his team no longer have to worry about:
High replacement costs for missing equipment
Trying to locate necessary equipment when responding to a call
Leaving equipment deployed beyond the time insurance companies will compensate them for it
Inability to keep tracking equipment as the business grows
Wasting time on administrative tasks instead of serving customers
"Nero Global helped me to take a lot of information I was trying to store in my brain and put it all on my computer. Now, at the press of a button, I can see where everything is and how long it's been there. It completely eliminated costly equipment loss."
– Raz O De Picciotto, owner, 911 Restoration Vancouver